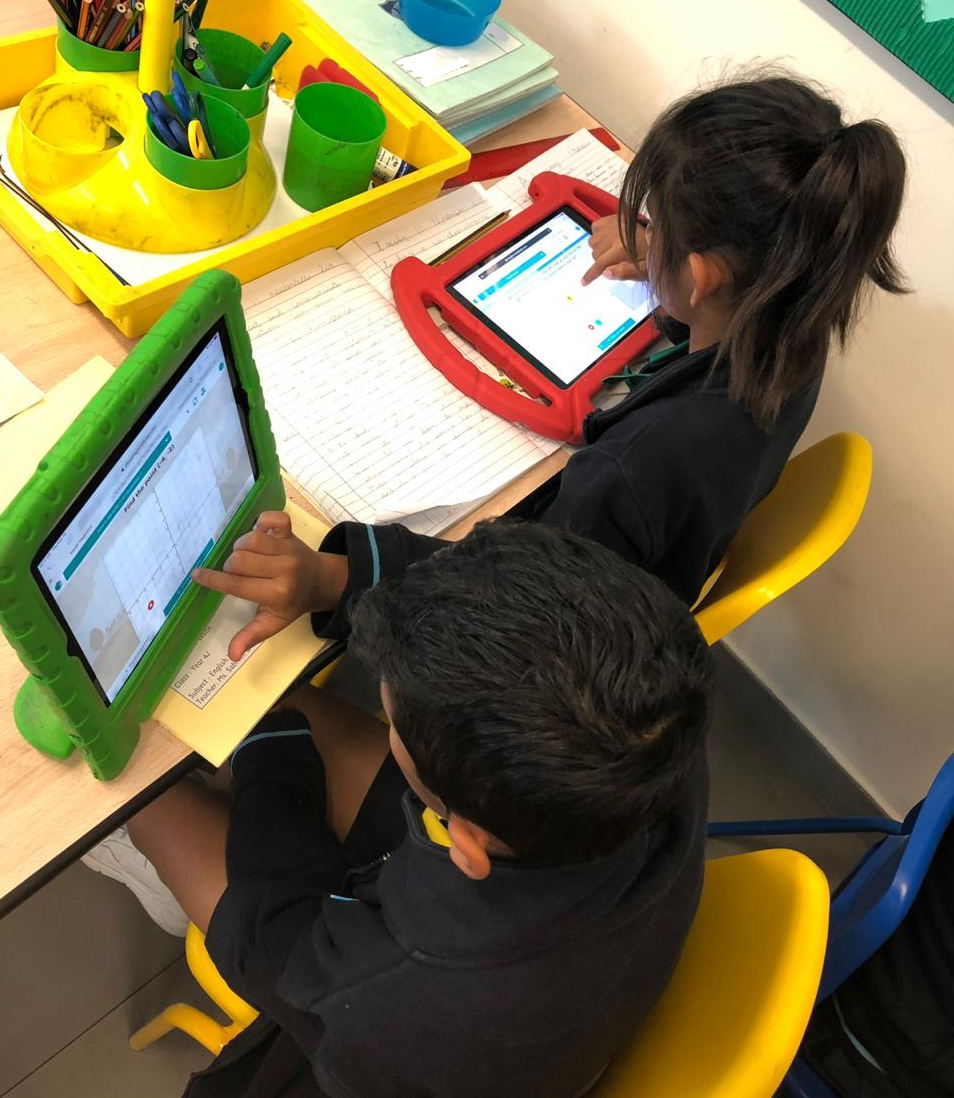 The UAE is the perfect launchpad for EdTech solutions
Author:
Katia Al-Kaisi
Finnish Education Advocator, Entrepreneur, making Finnish work in theMiddle East
Digital learning and communication environments are an essential part of today's education. We all know children that are digitally savvy by the age of two and in many parts of the world, learning in a digital environment starts at nursery. Use of digital technology in education can have a substantial impact. For example, analytics enable early intervention and personalised learning. Gamification increases motivation and engagement and makes students work more without realising. Technology will not get angry at you or embarrass you no matter how many times you try (or fail). And access to quality content globally has never been easier.
Digital solutions are also increasingly being used for communication between parents and teachers, helping ever busier families to stay on track with what is happening in their children's' lives.
All this has created an education technology (edtech) industry which is fast transforming how learning is done. Edtech has also become an interesting investment opportunity. Last year investments in edtech were recorded to be around $16.3 billion globally, China being the leader of the flock.
But as it goes with technology and development, great ideas are most often tried, tested and co-created. For this process, The United Arab Emirates is the perfect place, and its' schools would benefit if opening their doors to co-creating something truly unique with global edtech companies.
Diverse Curriculums
The UAE should be the location of choice for many global edtech providers to conduct experimental research and new product development of educational platforms, solutions and environments. There is a variety of reasons for this.
First, when it comes to education, the UAE is uniquely diverse. For example, the UAE's private K12 education scene has 17 different curriculums. This includes the world's most popular ones such as UK, USA, International Baccalaureate and Indian curriculums – all in one geographically compact area.
Calculating in school fees, the UAE is the biggest international school market in the world. The school fees are estimated to grow from $4.4 billion two years ago to around $7 billion in 2023.
All this makes the UAE an influential global market for international schools. Also, the diversity of curriculums implemented provides a one-of-a kind testing ground for edtech companies hoping to attract global clientele.
Appetite for New Technology
But numbers aside, when developing edtech solutions, the culture of learning has an essential role. The UAE is known for having its sight in the future, and this also shows in the education sector. Many of the schools in the area are very well prepared for using digital technology; digital infrastructure functions as it should and there exists a real interest and appetite for the latest quality educational solutions. The digital mindset is present within the government as well as the residents.
Reasons for this are clear. Technology is the major competitive factor in the future, and it is essential for schools to adopt edtech solutions. While due to low birth-rates the number of students is falling in many developed countries, the opposite is true within the UAE and the whole Gulf region will have around 15 million students by 2020. In this development the private school sector has been a major force, but the UAE continues to invest heavily in the public sector as well.
The fantastic thing about edtech is that it has a global demand, and as life-long learning and learning outside of the class room are gaining more appreciation and becoming a full-on necessity, people of all ages and with variety of backgrounds are potential edtech users – and the mini-sized version of the world of education can be found in the UAE making it the perfect playground for global edtech companies.
#EdTech #EdChatMENA #TeachUAEChat #EdChat
Originally published on Wamda.com
https://educationhousefinland.com/wp-content/uploads/2020/04/Eduten-in-Al-Ain.png
1098
954
applaripohja-admin
https://educationhousefinland.com/wp-content/uploads/2023/10/ehf-logo.svg
applaripohja-admin
2020-04-09 11:59:28
2023-10-25 17:32:27
The UAE is the perfect launchpad for EdTech solutions